Outdoor & indoor painting service for woodwork & walls, including  wood rot repair.
Haarlem, Amsterdam & surrounding areas.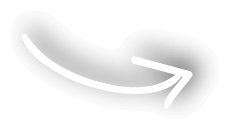 Tell us about your project and we'll contact you
Reliable Painting Company in Haarlem
HomeFix Designs is based in Haarlem and offers painting services for homes all around the region. We specialise in transforming old, neglected homes into beautiful living spaces. Regular maintenance of outdoor woodwork prevents wood from becoming damaged and a modern, professional finish will always add value to your home.
Woodwork Repair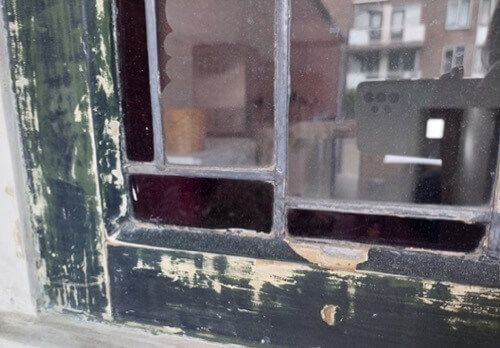 If woodwork is neglected then it can become susceptible to wood rot. Depending on how advanced the wood rot is will depend on the course of action. We provide an experienced carpentry service and can completely replace woodwork or fix it, depending on the condition of the wood in question.
With the many old-build homes in Haarlem we have experience restoring homes which have original features like 1930's stained glass windows and can ensure that the woodwork surround is carefully restored to perfection. 
Modernisation Renovations
With our carpentry expertise we can fix any challenge in your home renovation project. In the example below we transformed yellow brickwork and brown window sills by painting the brickwork with a limewash style finish and covering the old tiles to create a stylish modern look.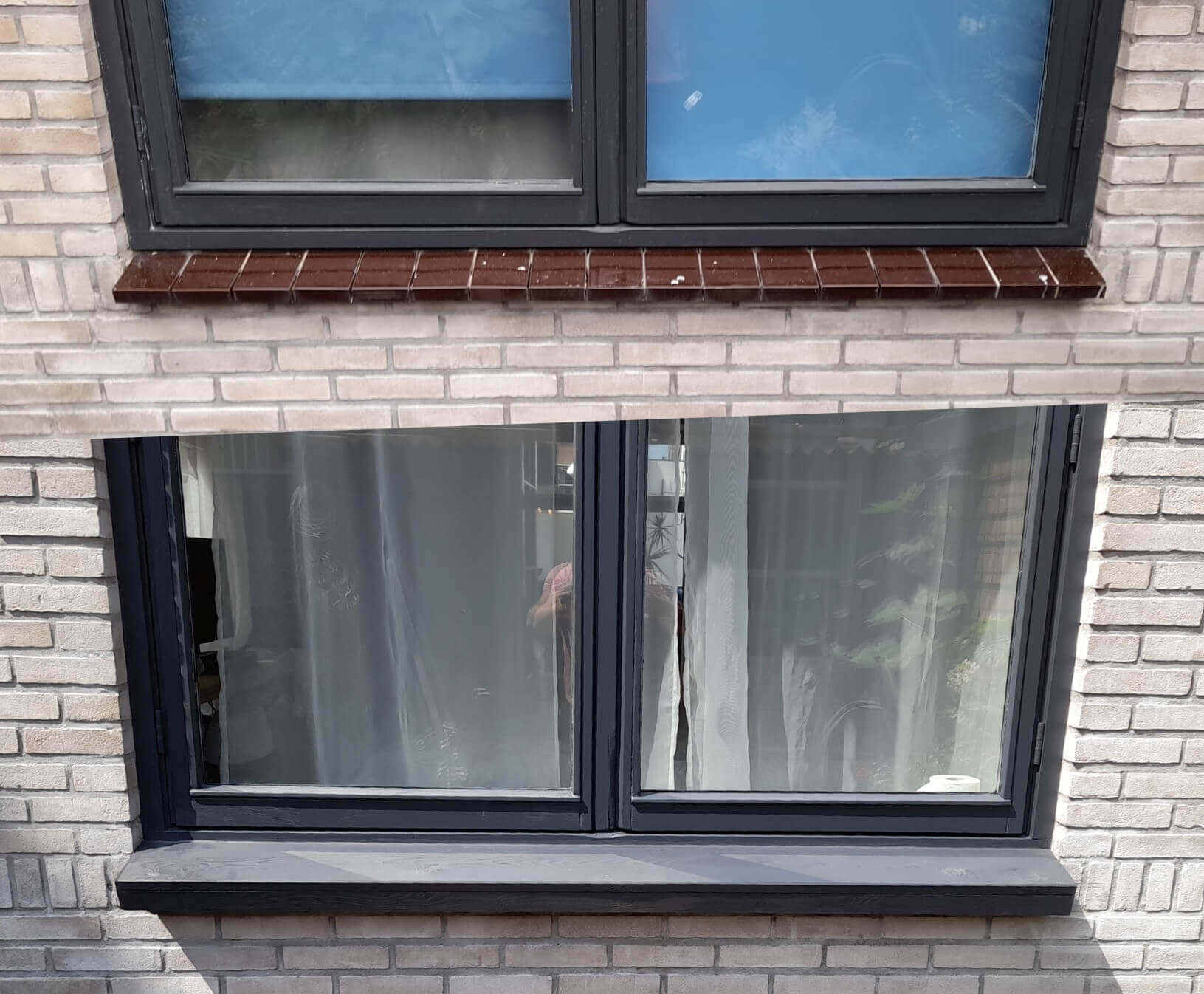 Outdoor Painting Services
Painting to Create a Modern Makeover
With our carpentry expertise we can fix any challenge in your home renovation project when it comes to woodwork restoration.
In the example here we painted the yellow brickwork with a limewash style finish so that it would match the dark grey window frames and doors.
The original shiny brown tile window ledges were completely hidden by covering with brand new custom made wooden window sills. This allowed us to finish the overall look, transforming the outside of the house into a complete stylish modern finish.

Modern Interior Painting Services
We can completely transform the look of old rooms into modern, fresh spaces!
This tiny hallway in an apartment in Haarlem (on the right) was dark, gloomy and looked even smaller than it was. After a lot of woodwork renovation, laying laminate flooring, adding missing skirting boards and finishing off with a modern colour palette of paints…..tadaaaa! It looked so much more spacious, clean and bright!
Redisential Painting Services
We offer every type of painting service for your home interior: from ceilings, walls, woodwork and doors to furniture. Painting your furniture e.g. wardrobe doors, can be a creative way of modernising your room to match your colour scheme without spending a fortune. 
Before & After Paint Makovers
In each of the example photos here you can drag the BEFORE / AFTER bar to see what transformations we've created.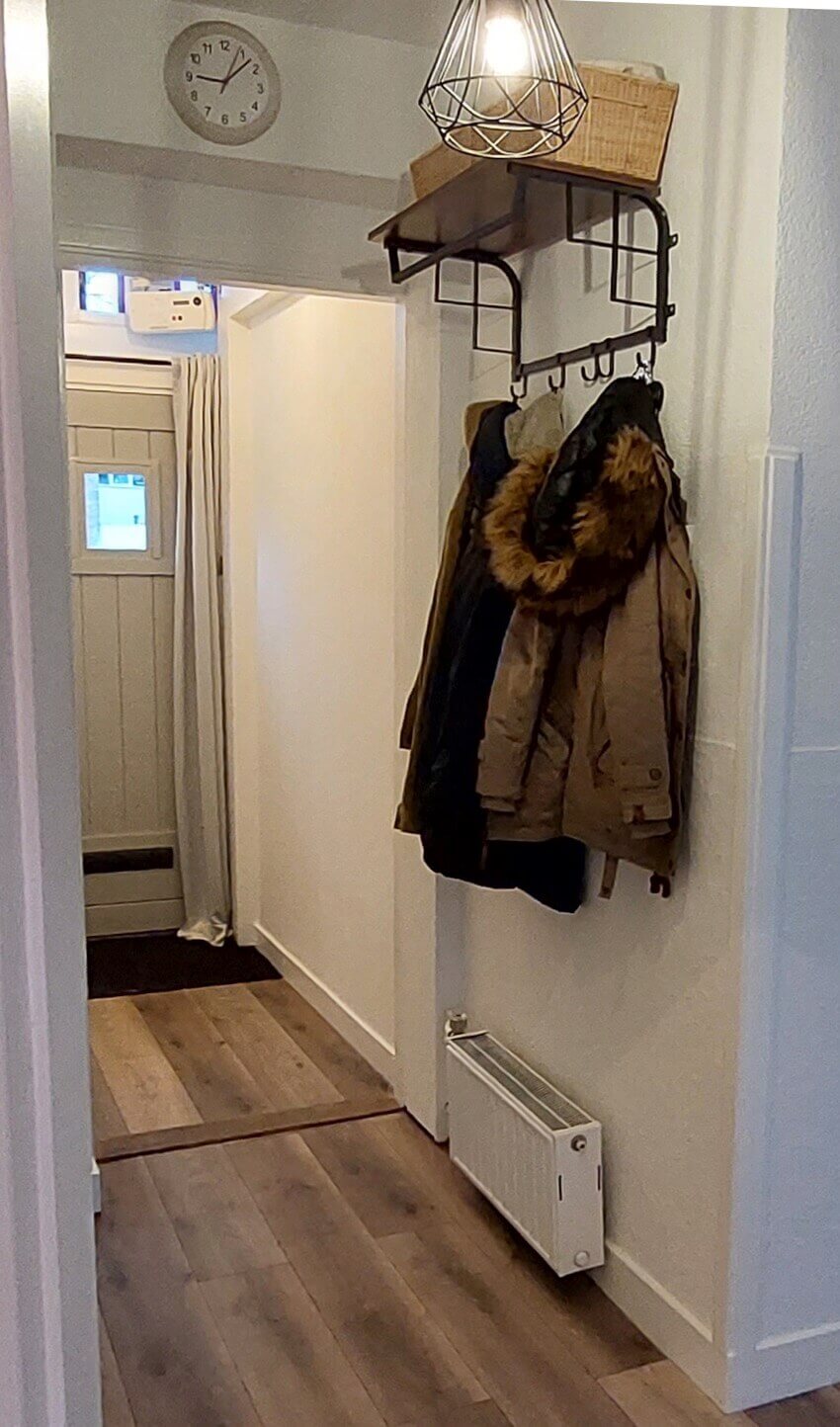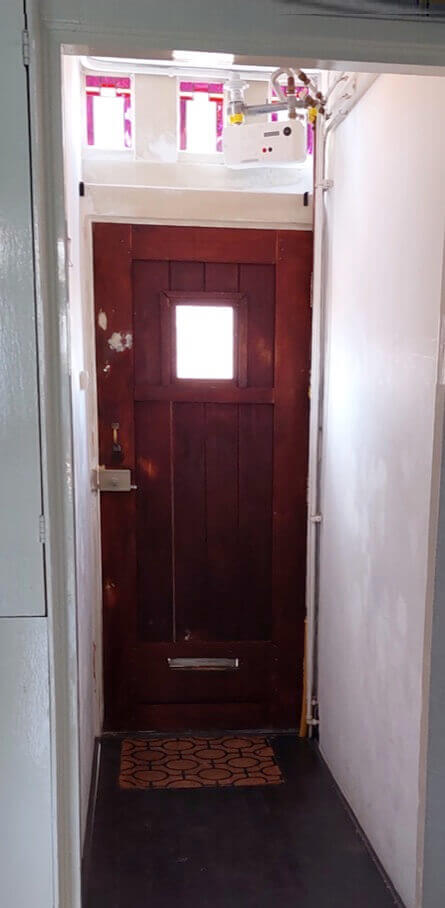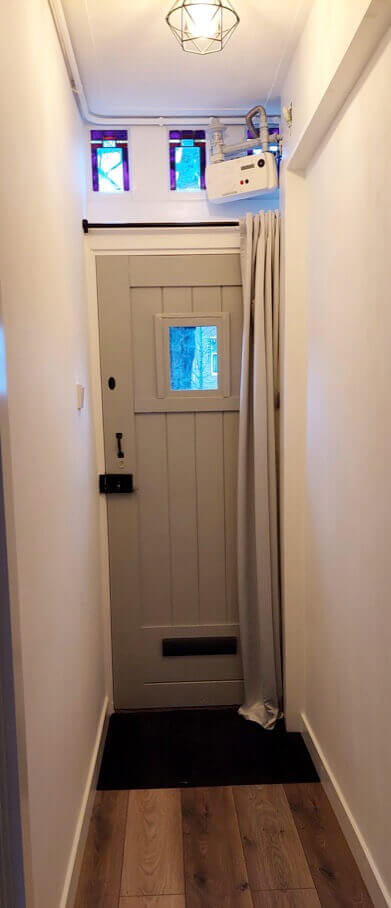 HomeFix Designs was founded by Andrew Jenkins who has a true passion for any type of building or gardening project, no matter how big or small. He wows his clients with creative ideas and adds value to any project through great solutions they wouldn't have otherwise thought of. That's what makes HomeFix Designs different: creative ideas and out of the box thinking, and all backed up with the experience to implement those ideas.