HomeFix Designs was founded by Andrew Jenkins who gained his extensive carpentry experience building new houses.
Andrew has a true passion for any type of building or gardening project, no matter how big or small. He wows his clients with creative ideas and adds value to any project through great solutions they wouldn't have otherwise thought of. That's what makes HomeFix Designs different: creative ideas and out of the box thinking, and all backed up with the experience to implement those ideas.
For as long as he can remember, Andrew has been an advid gardener with a vision to turn any space into a stunning outdoor living area. He can transform the most boring outdoor space into a living oasis that brings you back down the earth in the fresh air and beautiful surroundings. Andrew's forte is water features and creative landscaping, with optimum use of beautiful plants and trees.
You can be sure your project is in experienced hands with HomeFix Design services. Please call to discuss your requirements or fill in the quote form above and we'll get back to you shortly.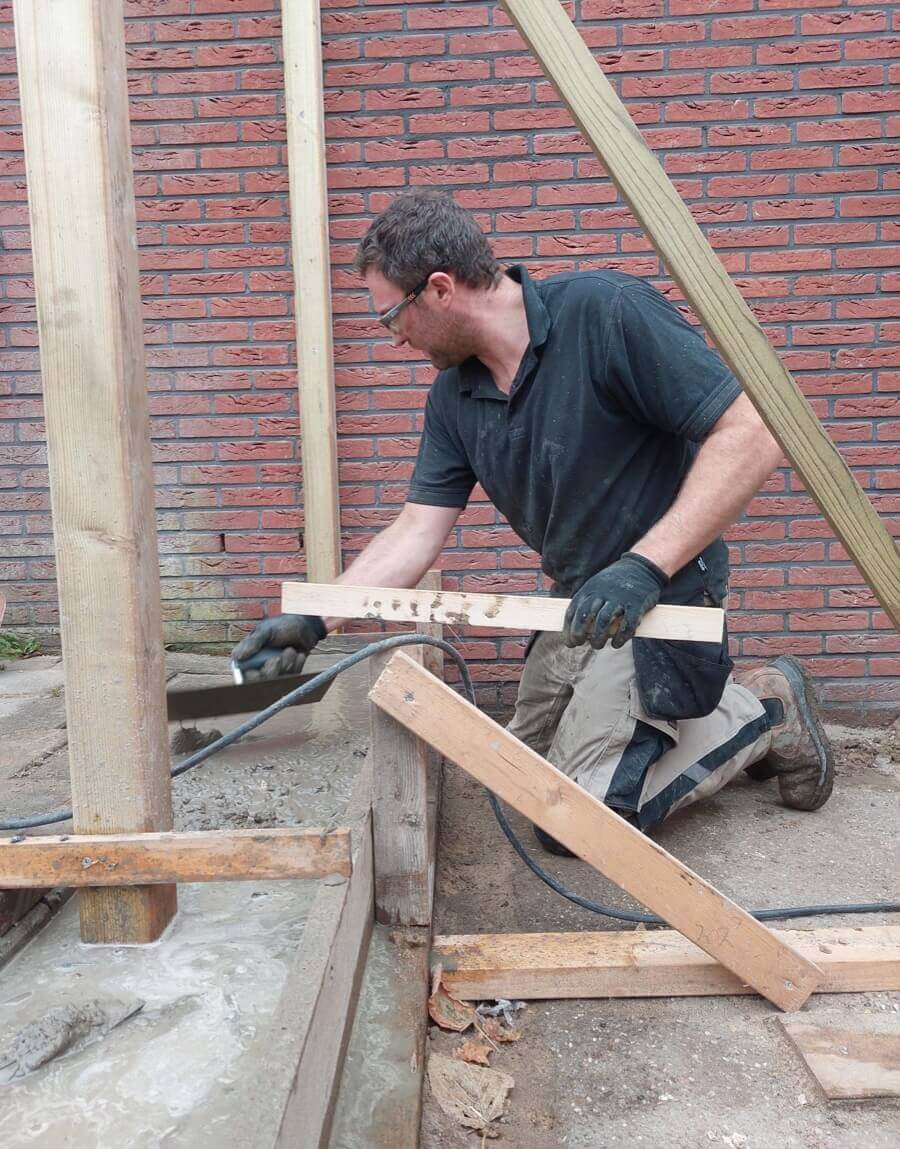 Andrew Jenkins, HomeFix Designs founder carpenter
Previous Building Project Experience
HomeFix Designs founder Andrew Jenkins gained extensive carpentry experience building new houses over the last few years. Recently busy with projects in Almere, involved in building new houses from the ground up.